| | | | |
| --- | --- | --- | --- |
| Poster: | cream-puff-war | Date: | Dec 4, 2008 1:49pm |
| Forum: | GratefulDead | Subject: | Re: Dead Dreams |
3 in the past year or 2, very vivid... 2 at vintage shows, 1 outdoors, daytime, they were playing something from Anthem of the Sun, I walk through the fence into concert in full swing, the only drawback is the dream doesn't last long once I'm aware I'm ther and it's on!
The sound is loud, but in my mind's ear, a different kind of volume, and my concious mind starts to question it, and poof...
dream over.
Otherwise, a really good, vintage, but short set - for the dreamer!
Not like reality exactly! Shucks.
Then in another dream, I was in a theater, like a giant sized Stone on Broadway nightclub where JGB and Weir did solo shows in the early '80s.
It was dark, I could see the band clearly, as the set took off, and it sounded vintage 1969 - the drawback was it ended too soon... same with the previous dream.
Then I had 2 dreams with Garcia.
One, I was gathering things I had sitting beside me on the sidewalk, and he was crossing the street, walked by getting into his car, said a few words, brief chit chat.
No biggie.
Then I had one, I was visiting Garcia, he had a little flat, on the ground floor (this may have been my subconscious recycling my mid-'70s visits to Mouse's art studio in San Rafael called the Peanut Gallery, Mouse would hang out with me for a half hour, he even gave me a vintage pack of Zig Zags, sans geau or without glue - he had a case maybe a 100 packs, the Zig Zag man was more of a fine engraving. But I used 'em up and lost the pack.
But in this dream with Garcia, it was sorta similar to hanging out with Mouse as I did 30 years ago.
It seemed like it was the mid-/70s in the dream, no pressure, mellow, just talkin'; and then I noticed he had on a dresser top his purple paisley sweater that he wears on the cover of the 1st Grateful Dead album, along with the shark-tooth necklace and the Uncle Sam top hat.
So he grinned in the dream when I asked him about the sweater, like he knew I was hoping he'd give it to me... and I think he handed it to me - but the excitement was enough to end that dream and then all is dark until the mind relaxes and goes back into another dream, only not with Garcia, tough luck, I half woke up, thinking for a second I hasd the sweater!
Nope.
No such reality!
But maybe just refocusing on it today will enable a similar dream to unfold again... I do often have similar dreams with certain people...
I've also had a happy one where I met Janis Joplin in the lobby of the California Hall, it was 1966, Big Brother was sacheduled to play, and I talked to her a bit before the show... but it was too much anticipation, which for me dissapates the best dreams in mid progress... like when a concert starts... I don't stick with it for long... my mind drifts back into semi-conciousness, because the excitement, I want to be there for real and it kind of disturbs the relaxed state of mind...
like 10 yeears ago, I was at the old Fillmore, it was early 1967 and the Jefferson Airplane are starting their set, the place is ornate, Grace is center stage, the lights are on, it's real bright like skylight lit... then pop, it's over...
but for a moment, it really really feels like I'm back in the real summer of love, like '66 or early '67, before the scene imploded or whatever...
so I'm thinking whoever wants to go there ('67 or '77, whatever your pleasure)... maybe hypnosis could take us there...
isn't that a possible means of imaginary time travewl we could enjoy in outr lifetime, since Total Recall and virtual reality is too far off or too clunky to be convincing our inner mind that we are "there"?
Hmmmm....
Maybe there is a heaven, but I can't imagine being me there, with every little thing... that's just a mideival fantasy, can't count on that.
Try a hypno-wheel and lots of kava kava or something, who knows, anyone?
click on pic for a dreamy, Euphoric "Attics of My Life" and ditto "St. Stephen" from July 16, 1970...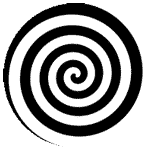 This post was modified by cream-puff-war on 2008-12-04 21:49:12
| | | | |
| --- | --- | --- | --- |
| Poster: | cream-puff-war | Date: | Feb 28, 2009 1:28pm |
| Forum: | GratefulDead | Subject: | Re: Dead Dreams |
I'd love to tell somebody about this dream
dream begins - The Grateful Dead are backstage with several guests including me.
I slowly realize this is too good to be true, and although I don't know it's only a dream, I feel it might end at any second if I drift or don't pay attention.
I'm flexing my powers of observation better than usual (for a dream).
I begin to focus on details, such as Garcia's beard... I soon decide it must be 1969.
It's showtime. and the band heads toward the stage. A friend pours each of them a small nyquil-size plastic cup of red kool-aid.
Sitting at his keyboard on the other side of the thin white sheet curtain, I only see his hands and boots, and I know it's Pigpen. The friend hands Pigpen a cup of kool, which surprises me - though I don't see him actually down it.
Garcia starts playing, what I don't know, on his red electric axe. It sounds distorted, in a good way, when he hits the high note ending the phrase.
I'm sitting crosslegged on the stage behind the band, with about 10 other guests, all about 20 or slightly younger. I look out into the audience, trying to concentrate so I won't lose the moment.
I see a few girls, earth mamas and family sitting and watching the show. Some are standing. It's not packed by a long shot, but the vibe is good.
It's a small venue with hardwood floors, no chairs.
On the right of the stage I see the outside street, people are walking by. It's a bright sunny day out there.
Inside it's semi-lit, no light show and everything is visible. Even though nothing is real - as real is.
Next song begins, and it's acoustic.
Not one I'm familiar with either.
Garcia is boogying all around the stage, animated and into the music.
He comes over to where we're sittin', and gestures with one hand, get up and dance. He directs the gesture again, more emphatically, directly at me, almost insisting I get up and dance.
I do exactly that, turning to the gal who'd been sitting next to me, and we hold both hands and swing around and round on the same spot.
We look into each other's eyes.
The song ends, and Garcia, apparently happy that we all danced, pinches me on my side - a ginch to grow an inch. Never stopping or standing still, Jerry goes right walking, breaking into the 3rd number, electric again.
I notice the design on the back of Garcia's guitar as he sways and plays out on the edge of center stage.
His axe is painted with the front cover of the Live Dead album (1969), the famous lady in red.
The anticipation that he's going to lead the band into the DS/SS/11 suite is too much to remain calm, and the dream
ends as suddenly as it began.
A great dream, vivid details... the Garcia bonding... what made this dream possible?
Conditions:
On a weekend visit with my Mom, Influenced by her direct communication - she is a good listener, non-verbose, by nature honest and tactful in her Q &A. Well-ordered uncluttered living space, her daschund a happy pet free to run and play within reason, all in all, it feels like home.
Mom's a great host, basic needs are shared without any friction. Time never drags.
Dream time: pre-dawn, Friday night/early Saturday//Feb. 20 >21
sleeping on Mom's comfy (but not too comfy) couch -hideaway bed (no bar pain, good mattress) 1 clean comforter only for cover, so while not as warm as I prefer, it's ok, never chilly.
No electronics on while sleeping at Mom's.
Lights out at 12:00AM, up at 8:00 AM for coffee and light breakfast (bagel, yogurt, juice).
2 night, 3 day visit.
No Grateful Dead music brought along for this trip. No Dead anything during this visit.
Last Grateful Dead forum post prior to dream: Feb. 16.
This post was modified by cream-puff-war on 2009-02-28 21:28:21
Attachment:
649.JPG
Attachment:
v6-gd680317_front.jpg
Attachment:
v6-gd680317_back.jpg